Makos 10b.
Points from the Shiur 11/25/14
1. An interesting point by the Rebbe about O'rai Miklot- "cities of refuge".
The Chinuch, (a fundamental book in Yiddishkeit, first published in Venice, 1523 – and yet we are unsure of its author!) writes that there are groups of Mitzvos that are limited to a particular time (i.e. Pesach) while others are limited to particular places (i.e. in Israel).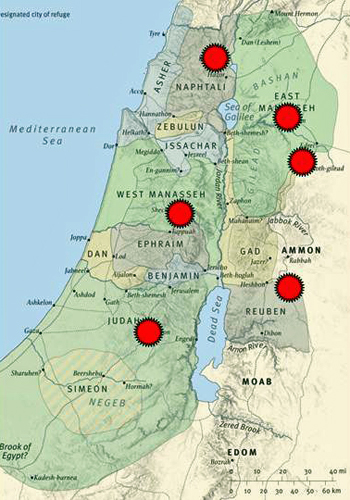 But there are 6 Mitzvos that have no time or place constraint; they are applicable at all times and everywhere. He then enumerates them (e.g. belief in G-D) and concludes by giving them a 'siman' – a clue to remember the number 6!
As we learned in our Gemara, there are 6 O'rai Miklot. Thus the clue for these unique 6 Mitzvos are the 6 O'rai Miklot.
At the famous Purim 5718 Farbreingen the Rebbe asked a simple question- why choose 6 O'rai Miklot, a concept associated with death! (albeit inadvertent) as a 'siman'? There are other happier "six'es".
Such as the 6 names engraved on each stone worn on the shoulder of the Kohen Godol.
The Rebbe has an interesting answer.
Briefly – every Mitzvah has a counter balance that opposes it. The Mitzvah confronts this negative force and neutralizes it. "Tikun ha'Pegam".
The 6 unique constant and universal Mitzvos enumerated by the Chinuch are countering the corresponding klipos/evil that are equally constant and universal .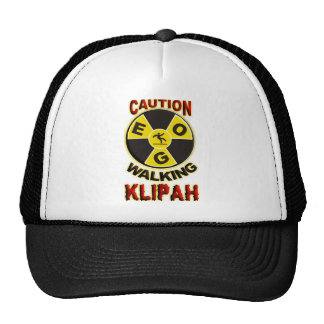 What type of klipos/evil is indeed constant and universal? What force is so embedded in nature that it cannot be completely conquered?
That, the Rebbe explains, is the original sin of the Eitz Ha'Das and its eternal consequences – namely death. Even the 100% pure and righteous can not escape death.
All Mitzvos in a sense are a counter balance to this force of evil and ultimate death. [Therefore all Mitzvos are eternal until after the revival of the dead, Techiyas Ha'maisim] But they are limited in their force to negate this eternal evil because of their "locality" and time for their performance. As a 'limited' mitzvah, they can confront only a limited klipa.
The above six unique Mitzvos (being unconstrained by time and place) are symbolic of the eternity and the generality of this struggle, namely to purify the world of the result of the Etz Ha'das.
The Chinuch emphasizes this concept by choosing the 'sign' of 6 Orei Miklot. Why?
Killing be'Shogeg, the Goe'l Hadom, and the escape to Orei Miklot is similar to the general phenomenon of sinning. For a person only sins when he is in state of "not being cognizant of his actions" – i.e. Ru'ach Shtus.
The goe'l Hadom is like the yetzer hora……and a Jew's only refuge is in Orei Miklot- Torah and Mitzvos.
http://beta.hebrewbooks.org/pdfpager.aspx?req=14927&st=&pgnum=329
2. The Gemara asks: Why does someone need to go to Orie Miklat? Let him just sit and learn Torah and Torah provides refuge…?
The Gemara's second answer that the meaning of providing refuge is that it protects one from the Malach Hamaves, but Torah does not provide refuge from the vengeance of a Goel Hadam.

The obvious question is, when the Goel Hadam takes vengeance and kills the murderer, ultimately the Malach Hamaves is the one who takes his life, therefore ultimately it should protect him?
3- We mentioned the Ohr HaChaim In Parshas Vayeshev:
When Reuven saved Yosef from his brothers who wanted to kill him by lowering him into the pit; the Ohr HaChaim Hakodosh asks what kind of salvation was the pit – it was full of deadly snakes and scorpions, so lowering Yosef into there meant certain death anyway?
He answers that snakes and scorpions only kill someone when Hashem tells them to, so if Yosef is lowered into the pit he will only die if it is G-d's will, and since Yosef was a total Tzadik, Reuven knew that is would live. But if would be left to the mercies of his brothers, he could be killed even against G-d's will, since humans are ba'alei bechirah and they can kill even against the will of G-d.

That is the meaning that the Malach Hamves cannot kill someone who is learning Torah in a natural way.
But ultimately a person, in our case, the Goel Hadam, has the Bechirah which cannot be taken away even if his victim is learning Torah.
4- The Ohr HaChaim also has an interesting explanation on the attempt of Yoseif's brothers to kill him. Briefly – they concluded that he should be judged as an 'eid zomem' due to his false testimony about their alleged shortcomings to their father Ya'akov.
Mendel Nemanov asked a good question that Yoseif was more in the category of 'hak'chosho' than 'hazoma'.
Please comment.