Beitza 7b.
1- The Gemara turns to the Machlokes of Beis Shamai and Beis Hillel as to the minimum amount of Chometz and Seor that is prohibited to own or to eat on Pesach.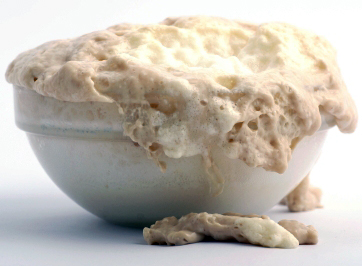 Leaven, or yeast.
A – Chometz is any product containing fermented grain from the 5 species (wheat, oat, barley, rye, spelt).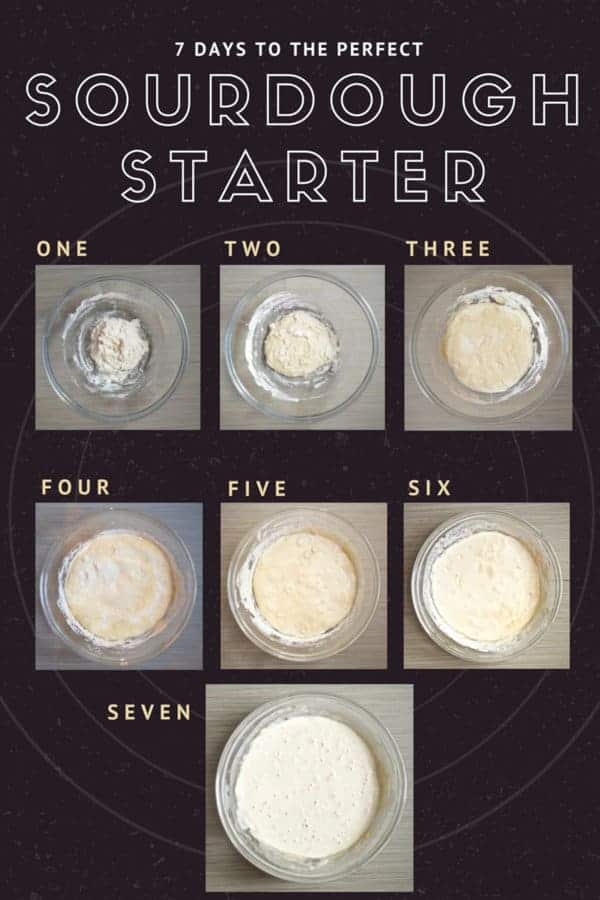 Starter Culture
B- Seor is not prevalent today, but is often translated as 'sourdough'. Years ago, (prior to the days of commercial, packaged yeast) people would leave a small quantity of dough to super-ferment. They would then use a small piece of this 'old dough' as the starter culture for each new batch of baked goods to accelerate the rising process. This barely edible 'old dough' used in the past as yeast is called Seor.
Beis Shamai says that Seor – due to its sourness – is prohibited even when the size is a Kezayis. Chometz is only when the size is of a Koseves –  a date.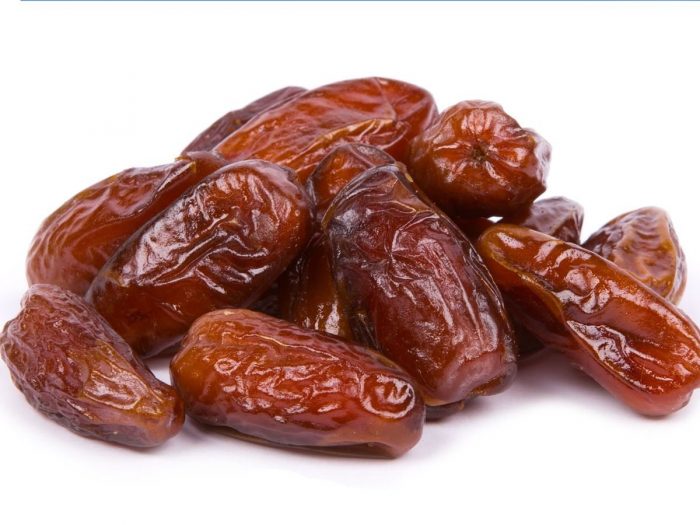 Beis Hillel's opinion is that both Chometz and Seor are both of the shiur of Kezayis.
2- The Gemara begins to explain the split shiur size according to Beis Shamai. It says that if the Torah would have prohibited only regular Chametz then we would derive Seor, a tougher form of Chometz, with a Kal Vochomer (fortiori argument). The fact that the Torah seemingly superfluously states both Chometz and Seor, is proof that these two types are of different shiurim.
3- We spoke about the famous question that the general rule is that one cannot use a Kal Vochomer to create a new Halacha that will result in the penalty of Malkus. We discussed the answer that Seor is also Chometz etc.
4- What about anything less than a Kezayis? It would seem to be prohibited as well min Hatorah justs like any other Chatzi Shiur (see half way down the page chidush of Shagas Aryeh in our gemara). 
a- Bal Yiraeh – owning a piece of Chometz less than a Kazayis. We mentioned the Chacham Tzvi (also in a previous Makos Shiur) brought down in the Alter Rebbe's Kuntres Achron, siman  242 note 12 that there is no issur Min Hatorah in less than a Kazayis.
b- Achilah – eating a piece of Chametz less than a Kazayis. Prohibited Min Hatorah.  We discussed the Rambam that seems to use a special posuk for Chometz. See Kesef Mishna here.
Microscopic Yeast
5- Spoke about Reb Yosef Engel. Chassidisher Gaon of the previous generation (1858-1920) who was a prolific writer with a gift of clarity. See here,  Hebrew –  and here He wrote many seforim which became very popular in the Yeshiva world.
In one sefer Ayin Panim LaTorah, he gives 70 answers to a single question!
In his Sefer, Lekach Tov, first printed in 1893, he explores an interesting topic. Are any of the Taryag (613) Mitzvos a 'Sayag' for another Mitzvah?  He finds 17 mitzvos that can perhaps fit into this category.
The first example pertains to our Gemara. He quotes the Ran in the beginning of Pesochim (2a, d"h bodkin, end) that states that perhaps the reason the Torah prohibits possessing any Chametz (as opposed to say owning regular treif meat) is because the prohibition of eating Chometz.
So we do find one/two  of the Taryag mitzvos (Bal Yiroeh/Bal Yimotze) that are a Sayag for the Mitvah of not eating Chametz.
6- We concluded with the following thought: In Megillas Esther it relates that Mordechai accepted the suggestion by Esther to fast on Pesach very reluctantly. The Gemara says that what bothered him was 'fasting on Yom Tov'.
Why was he not bothered (as many commentaries ask) by the non eating of Matzoh which is Min Hatorah as opposed to just 'fasting on Yom Tov'?  – ויעבור מרדכי
Perhaps Mordechai's rationale was that the Chachamin could conceivably find a way to justify the not eating the Matzah for just that one year. (Eliyohu – Mount Karmel).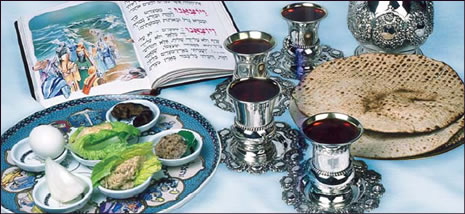 But fasting on Yom Tov would basically entail omitting the entire Seder night. Being that the Seder is such a pivot in Jewish family life, the skipping of the Seder, (and not just the Matzah) was what bothered him.
5- This cover says what the book is about.
http://beta.hebrewbooks.org/14066