Beitza 26a
1- We continued about Mishna where a dispute is presented regarding the circumstances under which it is permitted to examine a בכור on Yom Tov.
The Gemara clarifies that the Mishnah refers to a case where a bechor developed a temporary blemish before Yom Tov.  R' Yehudah allows an expert to examine the animal and certify that it is indeed a מום and therefore permitted for consumption.
Reb Shimon does not allow this certification. Rashi explains that the prohibition is not an issue of muktzah because R' Shimon does not subscribe to the prohibitions of muktza.
The reason for the restriction is that when the Rabbi declares that the animal is blemished it appears as if, through his ruling, he is making the animal usable (מתקן) which is prohibited on Yom Tov.
2- Now what if some prohibited food –איסור became mixed with permitted food – היתר ,either on Shabbos or before Shabbos, but one did not become aware of the mixture until Shabbos, is one permitted to ask a Rav to determine whether the mixture has the necessary ratio of 60:1 to nullify the prohibited substance?  And if so, he is permitted to declare the mixture permitted.
It would seem obvious that one would be permitted to do so.
Why then is it prohibited for a Rav to render a decision regarding the blemished  בכור  and yet it is permitted for a Rov to render a decision regarding a potentially prohibited mixture?
3- The Terumas HaDeshen, resolves this contradiction by differentiating between the mechanism of permitting a blemished bechor and the mechanism of permitted a mixture of איסור and היתר . When rendering a decision regarding  איסור והיתר all that is required is knowledge of the facts of the question and knowledge of halacha.
Ruling on a blemished bechor, on the other hand, requires the pronouncement of a Chacham or a Beis Din. In that way, issuing a decision concerning a bechor is a more formal declaration than a decision rendered for  איסור  והיתר .
The TA"Z (9) quotes the Magid Mishna with an  alternative resolution: The reason issuing a ruling for a bechor is prohibited is because if the ruling is negative then it becomes Muktze. Handling it then would become a problem.
This issue is only with בכור that has  a pre existing prohibition (חזקת איסור ), as opposed to the mixture which has never been declared prohibited.
Alter Rebbe regarding the TA"Z.
4 -For Yom Kippur we studied the text of a Teshuva of the Tzemach Tzedek. OC 36.
The question submitted to the Tzemach Tzedek was as follows: if eating a  כזית  of bread on Shabbos is Min Hatorah then why don't we eat it on Yom Kippur that falls out on Shabbos?
The shiur of fasting is not to eat anything greater that a date!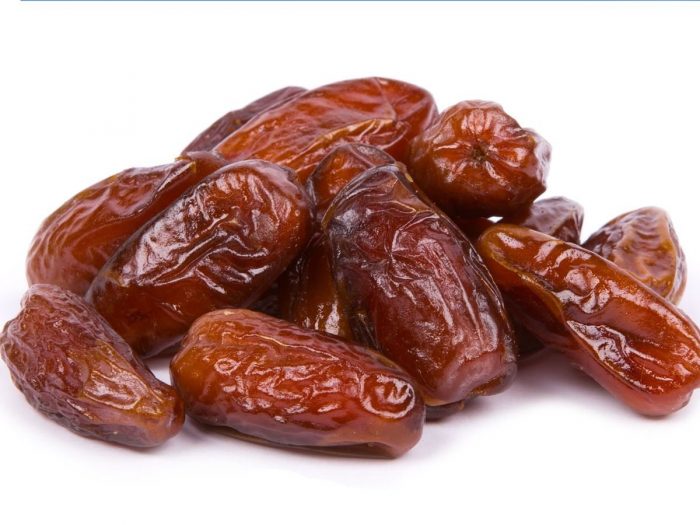 So if one would eat a  כזית  of Challa he would be fulfilling his obligation of eating on Shabbos and still be considered fasting!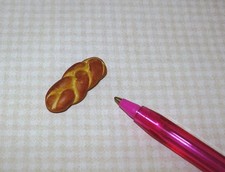 We discussed three answers presented by the צמח צדק  , the first from the   מהרלנ"ח , concerning a person who swore to eat a  half-כזית kazayis of נבלה , that even though m'd'Oraisa it would be permitted, the chachamim nevertheless prohibit him from eating it because –    חכמים העמידו דבריהם בשב ואל תעשה .
Ultimately, he explains the distinction is that when יוה"כ falls on שבת, the torah's  commandment to fast completely voids the commandment to eat on שבת  –
ביטלה התורה לגמרי המ"ע דאכילת שבת כשחל בו יוהכ"פ
as opposed to the regular run-of-the-mill case where you could simply say דאין עשה דוחה ל"ת ועשה – etc. here there is no עשה to be דוחה .
————————————
Previous Shiur- short  notes.
1- We spoke about Yalta, the wife of Rav Nachman. See here.
2- We asked a riddle:
How is Shabbos Teshuva different from all other Shabbosim, in Halocho, according to some opinions.
Boaz suggested that Parshas Ha'azinu is the only Parsha that one cannot add more than seven Aliyos. See here.
לא מפסיקין באמצע השירה. רק ב'הזי"ו ל"ך'. כמ"ש בגמ, ובשו"ע תכ"ח.
http://beta.hebrewbooks.org/tursa.aspx?a=oc_x2143
ואולי לכן גם לא מפסיקין בהפסוקים שלאחרי השירה.
But not all Shabbos Teshuvas are Parshas Ha'azinu….
for example, next year –
We suggested the Tosfos in Shabbos 12b, that Shabbos Teshuva is the only Shabbos that according to all one can visit the sick and pray for his well being.
התירוץ הוא:
במס' שבת (יב) מובא שמותר לבקר את החולה ולהתפלל עליו. ואומרים: שבת היא מלזעוק ורפואה קרובה לבוא.
מקשין התוס' שם (ע"ב) מילא לר' יוסי שאדם נדון בכל יום, ניחא. התפילה תעזור לחולה ולכן מותרת בשבת. [וכן נפסק בשו"ע]
אבל  לפי דעת ר"מ ור"י שגזר דין של האדם הוא ביום כיפורים, אז מה יועיל התפילה ואיך מותר לבקר את החולה ולהתפלל עליו בשבת
מתרצים התוס' שלדעת ר"מ ור"י אה"נ, מותר לבקרו והתפלל עליו רק בשבת תשובה!