Mikvaos, Siman 201, Shiur 13
May 14, 2019
1- We learnt the next Seif, 19 –
Mechaber 19
שתי מקואות שאין בשום אחת מהן מ' סאה, ונפל לזו לוג ומחצה ולזו לוג ומחצה ונתערבו ב' המקואות, – Two mikvahs in which neither have 40 seah, and 1½ lug fell into one and another 1½ lug fell into the other, and then the two mikvahs mixed.  הרי אלו כשרים מפני שלא נקרא על אחד מהם שם פסול – they are kosher because neither one has been called invalid.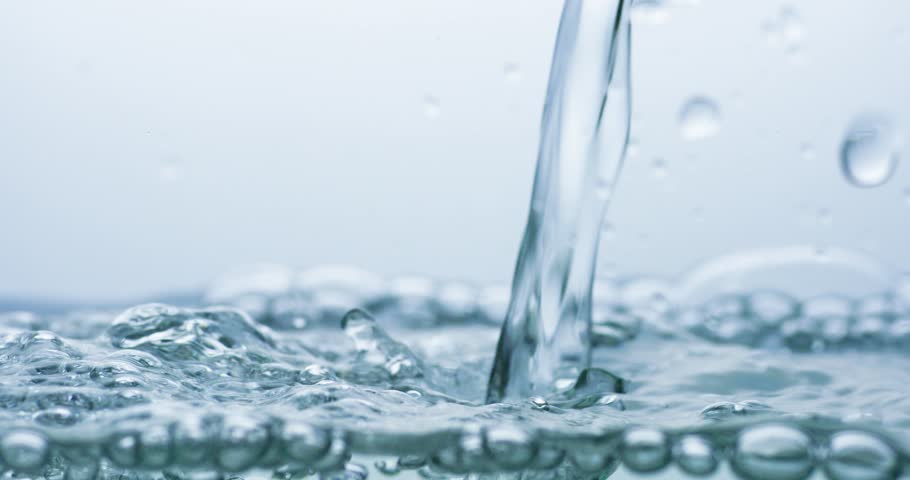 אבל מקוה שאין בו מ' סאה, שנפלו לתוכן ג' לוגין מים שאובין ואחר כך נחלק לשנים, וריבה מים כשרים על כל אחד מהם, הרי אלו פסולין – However, a mikvah that does not have 40 seah, that had 3 lugin of drawn water fall in it and afterwards split into two, and more kosher water was added to each of them, they are invalid.
2- We began to learn 3 Seifim which discuss the Kashering of a Mikvah that is פסול.
The central point is as follows:
If a Mikvah is not Kosher, due to מים שאובים, then adding rain water to it, even an enormous amount, does not make it Kosher. Period.
The only way it can become Kosher is if we remove the invalid water, either by drawing it out or by adding more water causing the Mikvah to overflow. So only if the original water is drawn out  or displaced by the rain water does the Mikvah become Kosher.
But, if we add water, and the Mikvah overflows, how do we know if the 'old' water has been removed? Does not the 'new' water mix with the 'old' and both flow out?
Example: a Mikvah that has a capacity of exactly 40 סאה . One filled it almost entirely with מי גשמים. So there is less than 40 סאה . He then throws into the Mikvah 3 lugin of tap water and thereby rendering the entire water in the Mikvah as פסול.
He can of course empty it……thank you Yankel….
The only way to Kasher by adding more מי גשמים is when are sure that the entire original water is displaced and that 40 סאה of the new water remains.  
So, say he pours 50 סאה of clean מי גשמים. That will cause 50 סאה to overflow.
So now we have 4 options on how we can view this 50 סאה that overflowed:
1- The entire original 40 flowed out plus 10 of the new. So the Mikva is Kosher.
2- The entire 40 of the new water flowed out and just 10 of the old. Not Kosher, since there is no 40 סאה  of rain water remaining. .
3- Half and half. 25 of the new and 25 of the old. Not Kosher, since there is no 40 סאה  of rain water remaining. .
4- Proportionally. 40 old vs 50 new. That 5/4 . Meaning that 44% of the old and 66% of the new flowed out. Not Kosher since there is no 40 סאה  of rain water remaining. 
We mentioned a similar concept from the business world as to how one tracks the cost of sold inventory.
Known as the LIFO and FIFO principle. See here.
So in some cases the Chachamim established that we can assume that the first water to leave the Mikvah is only the old water. Option 1 above
3- Here is the fist Seif.
סעיף כ
Mechaber
בור שהוא מלא מים שאובים והאמה נכנסת לו ויוצאה ממנו, לעולם הוא בפסולו עד שיתחשב שלא נשארו מהשאובים שהיו בבור שלשה לוגין –  A pit that is filled with drawn water and an aqueduct comes in and goes out of it, it is always invalid until it is calculated that there is not three lugin of the original drawn water left in the pit.
Notice that the Mechaber did not say how to calculate. See the next Seif.
We will learn more about this next week IY"H.
4- Here is the next Seif:
סעיף כא
Mechaber
מקוה שנפל לתוכו מים שאובים ונפסל, ואחר כך ריבה עליו מים כשרים עד שנמצאו הכשרים מ' סאה, – A mikvah into which drawn water fell and invalidated it, and afterwards kosher water was added to it until the kosher water amounted to 40 seah, which would ostensibly make it a kosher mikvah as it now has 40 seah of kosher water הרי הוא בפסולו עד שיצאו כל המים שהיו בתוכו ויפחתו השאובים פחות מג' לוגין. – It is nonetheless still invalid. Since it still contains in it the invalid water, and thus, until all the invalid water is taken out and the drawn water is reduced to less than 3 lugin. If the original mikvah had 39 seah + 3 lugin we must now remove 39 seah + a little – thus, in total we would have the kosher 40 seah and less than 3 lugin
 וכן אם עשה מקוה שיש בו  ארבעים סאה מים כשרים, ועירבו עם המקוה הזה הפסול, טהרו אלו את אלו (וה"ה במעין כל שהוא שהמשיך אליו השאובין, נטהרו כמו שנתבאר לעיל) – And likewise if one made a mikvah of 40 seah of kosher water, and it mixes with the water of the invalid mikvah, it purifies it (and the same thing is with a spring of any size that ran into the drawn water, it purifies them as was explained above).
5- Now that we established that if there are 3 lugin in an empty Mikva then adding מים שאובים to will never Kasher it, we can understand why a Mikva needs to be totally dry after it is cleaned.
Moreover, it is the reason why Kashering a Mikvah just with זריעה is not advisable as we discussed at length.