BSD
Sukkah 26b – 27a 
Tishrei 29, 5782. October 5, 2021
Welcome back. 
1- We began with the Mishna that relates two stories about eating in or outside a Sukah: 
מַעֲשֶׂה וְהֵבִיאוּ לוֹ לְרַבָּן יוֹחָנָן בֶּן זַכַּאי לִטְעוֹם אֶת הַתַּבְשִׁיל, וּלְרַבָּן גַּמְלִיאֵל שְׁתֵּי כוֹתָבוֹת וּדְלִי שֶׁל מַיִם, וְאָמְרוּ, הַעֲלוּם לַסֻּכָּה. וּכְשֶׁנָּתְנוּ לוֹ לְרַבִּי צָדוֹק אֹכֶל פָּחוֹת מִכַּבֵּיצָה, נְטָלוֹ בַמַּפָּה וַאֲכָלוֹ חוּץ לַסֻּכָּה, וְלֹא בֵרַךְ אַחֲרָיו:
Rabban Gamliel and Reb Yochanan ate food items that are not קובע inside a Sukkah, despite the fact that Halachically, one can eat them outside the Sukkah.
Reb Tzadok, ate less than a שיעור outside the Sukkah.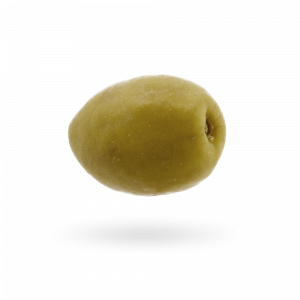 2- We scratched the surface on some topics of the long Tosfos. 
How much one needs to eat to be מחוייב to Bentch Min Hatorah. 

To make a ברכה אחרונה one needs to eat a כזית. However, Tosfos quotes the Yerushalmi that if one eats a בריה, a whole grape, a bean or pomegranate seed, a ברכה אחרונה is required even if it it's less than a כזית. 

The הלכה is unclear and therefore the Alter Rebbe suggests that one should always eat more than a כזית of such בריהs. See

here

. 
3- The ברכה before eating has no שיעור as Rashi writes. Even a crumb requires a Brachah.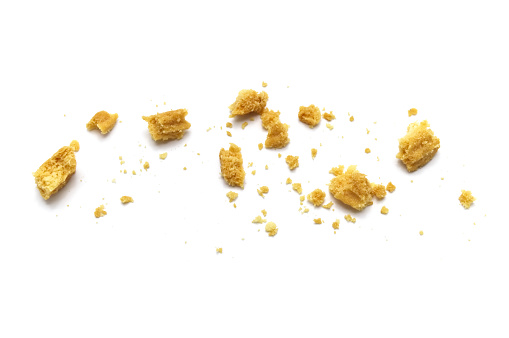 אסור להנות מעולם הזה בלא ברכה. 
This is based on the Gemara in 35a ברכות
We discussed the Pnei Yoshua that writes a very fundamental point. "Some things are so obvious that the Torah has no need to say it, does not state it explicitly, but it is still מן התורה".  
[We prefaced it by what Reb Elichaim Roitblat, the legendary מלמד of Oholei Torah, used to say: Vu shteit az men tor nisht kushen a katz in mitten Shmonei Esre……]
Since the Gemara says that making a Brachah prior to eating is a logical idea – for how can one eat something that belongs to Hashem without asking permission first, which is the actual ברכה – this reasoning creates a חיוב מן התורה! 
May I have one please?
Meaning that ברכות הנהנין are MiDeoraisa. This novel idea generated much discussion amongst many אחרונים. We mentioned the Reb Akivah Eiger in Brachos 12a. concerning a ספק ברכות הנהנין. 
The Rebbe quotes this פני יהושע in regards to an idea concerning the the חינוך of a קטן.  See    26   'הע  , p65  לקוטי שיחות – לה
4- We continued to the next Mishna. 
רַבִּי אֱלִיעֶזֶר אוֹמֵר, אַרְבַּע עֶשְׂרֵה סְעוּדוֹת חַיָּב אָדָם לֶאֱכֹל בַּסֻּכָּה, אַחַת בַּיּוֹם וְאַחַת בַּלָּיְלָה. וַחֲכָמִים אוֹמְרִים, אֵין לַדָּבָר קִצְבָה, חוּץ מִלֵּילֵי יוֹם טוֹב רִאשׁוֹן שֶׁל חָג בִּלְבָד. וְעוֹד אָמַר רַבִּי אֱלִיעֶזֶר, מִי שֶׁלֹּא אָכַל לֵילֵי יוֹם טוֹב הָרִאשׁוֹן, יַשְׁלִים בְּלֵילֵי יוֹם טוֹב הָאַחֲרוֹן. וַחֲכָמִים אוֹמְרִים, 
אֵין לַדָּבָר תַּשְׁלוּמִין, עַל זֶה נֶאֱמַר (קהלת א) מְעֻוָּת לֹא יוּכַל לִתְקֹן, וְחֶסְרוֹן לֹא יוּכַל לְהִמָּנוֹת:
Reb Eliezer says that one must eat 14 meals during Sukkos. The חכמים counter that and say the one needs to eat only on the first night of Sukos. 
Reb Eliezer's reason: תשבו כעין תדורו. A person usually eats two meals a day in his house. Ditto for Sukkos. 
The Chachamim's reason: All of Sukkos, (except for the first night) one has to option of not eating at all- he can fast. Therefore there cannot be an obligation to eat in the Sukkah. 
The issues we discussed:
A– What about שלש סעודות on Yom Tov? If one needs to eat this 3rd meal then it would add up to 16 meals. One extra meal on the first and another on last day of Yom Tov. 
The מגן אברהם deducts from this that indeed, on Yom Tov, one has no obligation to eat שלש סעודות. 
However there is one Shabbos on Sukkos. So the שלש סעודות of Shabbos needs to eaten inside the Sukkah. So we are back to 15 meals on Sukkos?
One answer, from the חשק שלמה, is arrived at by him first asking another question. It says in the Mishna:
 רַבִּי  אֱלִיעֶזֶר אוֹמֵר, אַרְבַּע עֶשְׂרֵה סְעוּדוֹת חַיָּב אָדָם לֶאֱכֹל בַּסֻּכָּה, אַחַת בַּיּוֹם וְאַחַת בַּלָּיְלָה. 
Since the first Sukkos meal is at night, should he not have said אַחַת בַּלָּיְלָה and then אַחַת בַּיּוֹם? 
The answer is that Reb Eliezer agrees with the Chachamim concerning the first meal. He adds another 14. The 14 meals begin after the first one.
So we have 13 for the rest of Sukkos (14 meals minus the first) and one extra on Shabbos for שלש סעודות , totaling 14! 
B- What did the Chachamim mean when they say that 'one does not have an obligation to eat on Sukkos'? Is it not an obligation to eat סעודת יום טוב? 
Tosfos here actually says that there is no חיוב. The consequence of this ruling is that if one forgets to say יעלה ויבוא on Yom Tov there would be no need to repeat Bentching as there is no חיוב to eat bread on Yom Tov! 
We mentioned the Tosfos in ברכות that differ and say that one is indeed obligated to eat bread on Yom Tov. 49a. 
What the חכמים meant to say is that there is no obligation to eat in the סוכה (like the first night). But one still needs to eat פת on Yom Tov, because of Yom Tov. (albeit inside the Suka).   
That is the הלכה. See Alter Rebbe OC 639, 17. 
C- We discussed the בעל המאור who explains why we must eat in the Sukkah all 7 days on Sukkos but only need to eat Matzah on the first night of Pesach. 
D– We spoke about the חזקוני who writes that although there is no חיוב to eat מצה except on the first night of פסח, one who does eat מצה all פסח is מקיים  a Mitzvah. 
Why no ברכה? Good question. 
5 – Don't recall how we got to talk about a ממזר….. but we mentioned a common misconception (in my humble opinion) of Chabadniks concerning this topic. Based upon what the Alter Rebbe writes at the end of 7th Perek in Tanya some have the idea that תשובה does not help for this grave sin.
It's incorrect. Teshuva does indeed work for someone who ר״ל caused a ממזר to be born. The ממזר raoming around  may be embarrassing for the repentant father, but his Teshuva is accepted. That is the simple פשט in the Gemara in Yevamos 22b.
וְהַאי בַּר תְּשׁוּבָה הוּא וְהָתְנַן שִׁמְעוֹן בֶּן מְנַסְיָא אוֹמֵר אֵיזֶהוּ מְעֻוּוֹת לֹא יוּכַל לִתְקוֹן זֶה הַבָּא עַל הָעֶרְוָה וְהוֹלִיד מִמֶּנָּה מַמְזֵר הַשְׁתָּא מִיהָא עוֹשֶׂה מַעֲשֵׂה עַמְּךָ הוּא
The Gemara objects: Is he in fact able to repent after fathering a mamzer? Didn't we learn in a mishna that Shimon ben Menasya says: Which is: "That which is crooked cannot be made straight" (Ecclesiastes 1:15)? This is referring to one who engaged in intercourse with a relative who is forbidden to him and fathered a mamzer with her. This implies that he has no possibility of achieving total repentance. The Gemara responds: At least now, after repenting, he is considered as one who acts according to the deeds of your people. Although he cannot totally rectify his transgression, his child is liable to receive punishment for cursing or hitting him.
What the AR writes is that as opposed to other sins, when doing proper תשובה, in addition to being forgiven, the sparks of קדושה that temporarily descended into קליפה, are elevated. 
Conversely the actual sin of creating a ממזר, can be wiped out thru proper תשובה. However, the sparks that were dragged down into this ממזר cannot be elevated since it has morphed into a human being. 
As the AR writes: 
וּבָזֶה יוּבָן מַאֲמַר רַזַ"ל7: "אֵיזֶהוּ מְעֻוָּת שֶׁלֹּא יוּכַל לִתְקֹן, זֶה שֶׁבָּא עַל הָעֶרְוָה וְהוֹלִיד מַמְזֵר". שֶׁאָז גַּם אִם יַעֲשֶׂה תְּשׁוּבָה גְּדוֹלָה כָּל כָּךְ, אִי אֶפְשָׁר לוֹ לְהַעֲלוֹת הַחִיּוּת לִקְדֻשָּׁה, מֵאַחַר שֶׁכְּבָר יָרְדָה לָעוֹלָם הַזֶּה וְנִתְלַבְּשָׁה בְּגוּף בָּשָׂר וָדָם.
ומסיימים בטוב. א געזונטען ווינטער. 
See more here.